A brush for every job
Quality trade tools to match your project requirements.
Large sitting room repainted
All old wallpaper seams fixed and surface primed prior to 2 coats of vinyl matt on walls and frieze. Ceiling cracks repaired before repainting ceiling and ceiling border. All woodwork eggshell finish.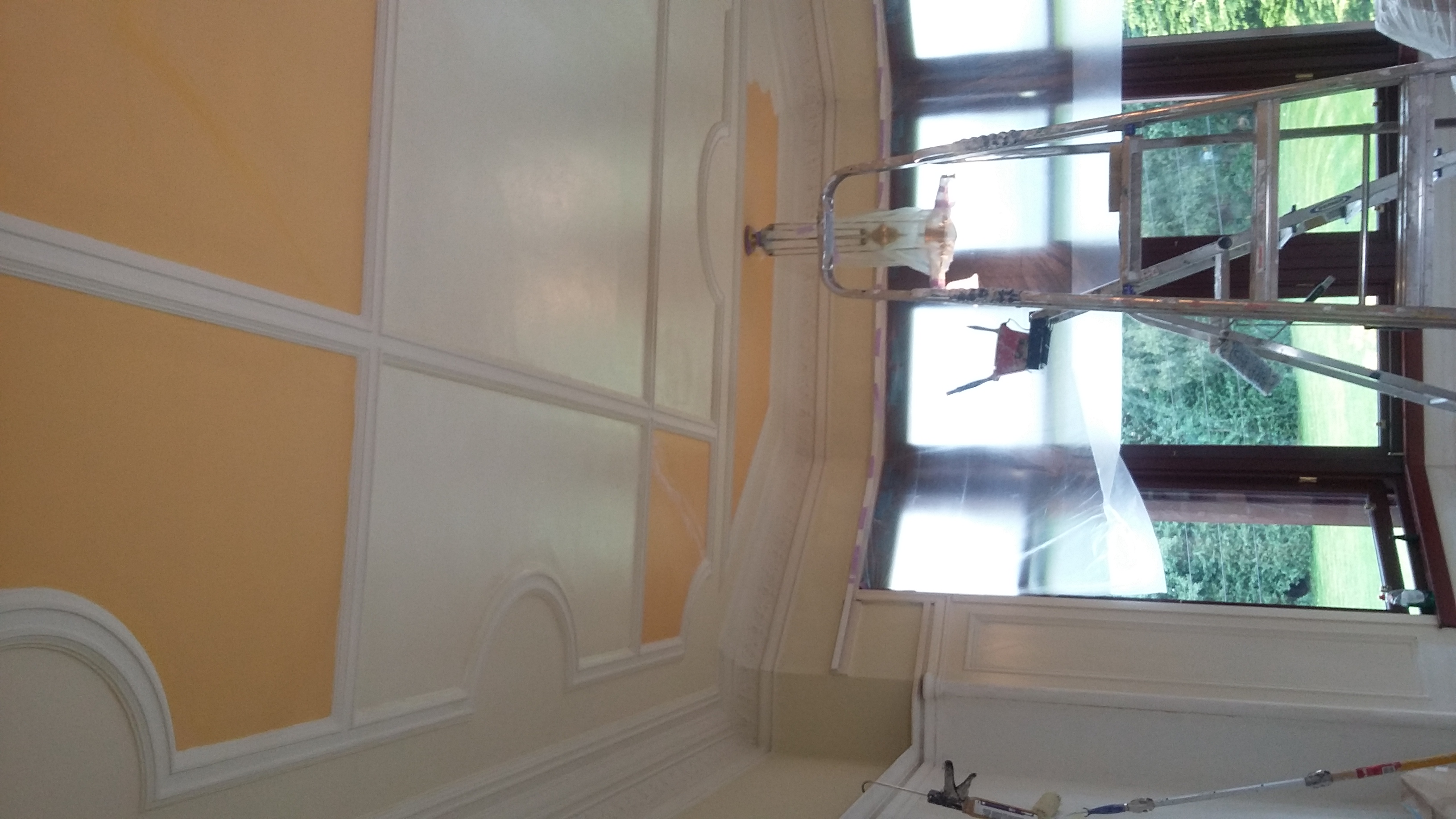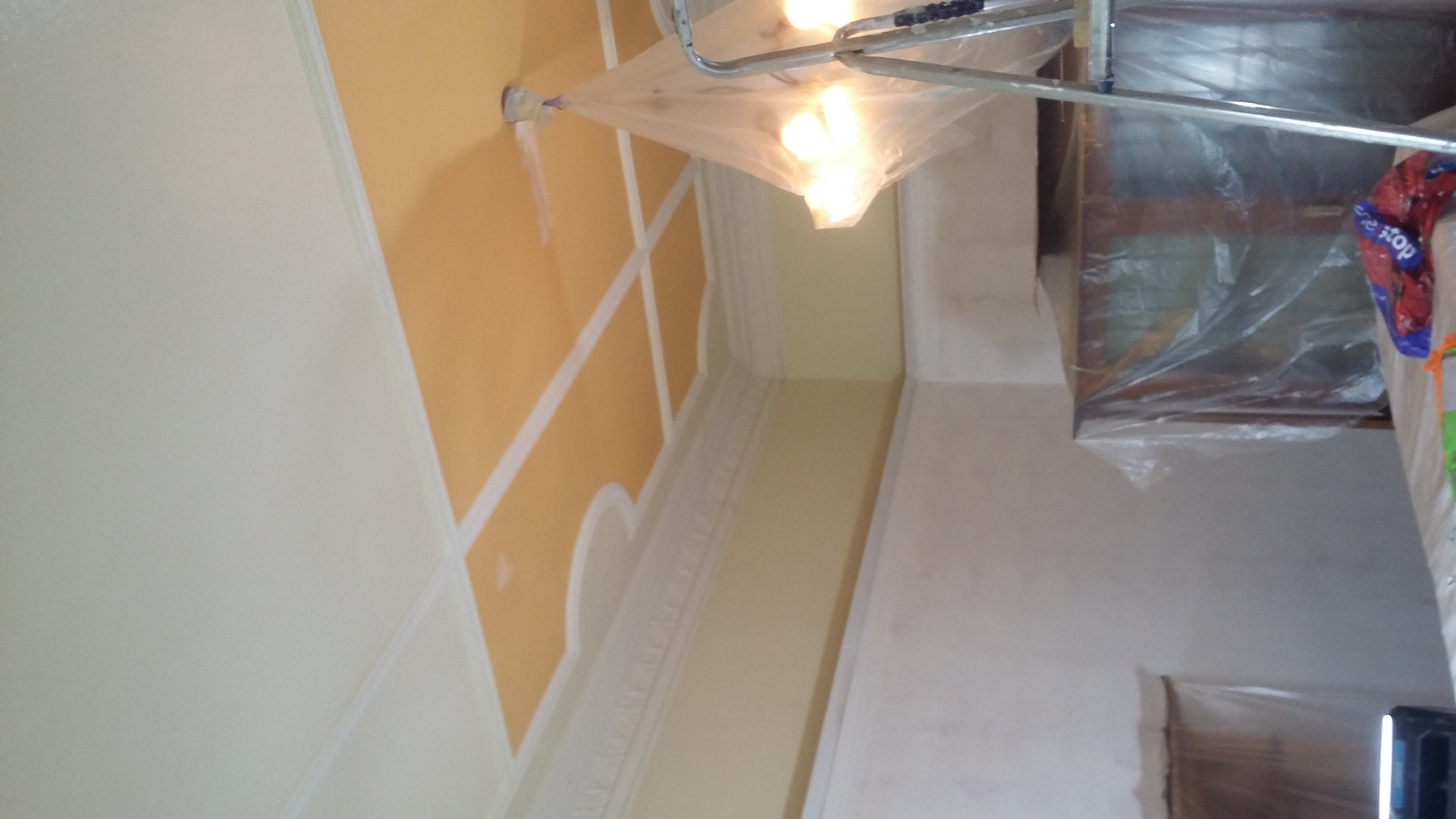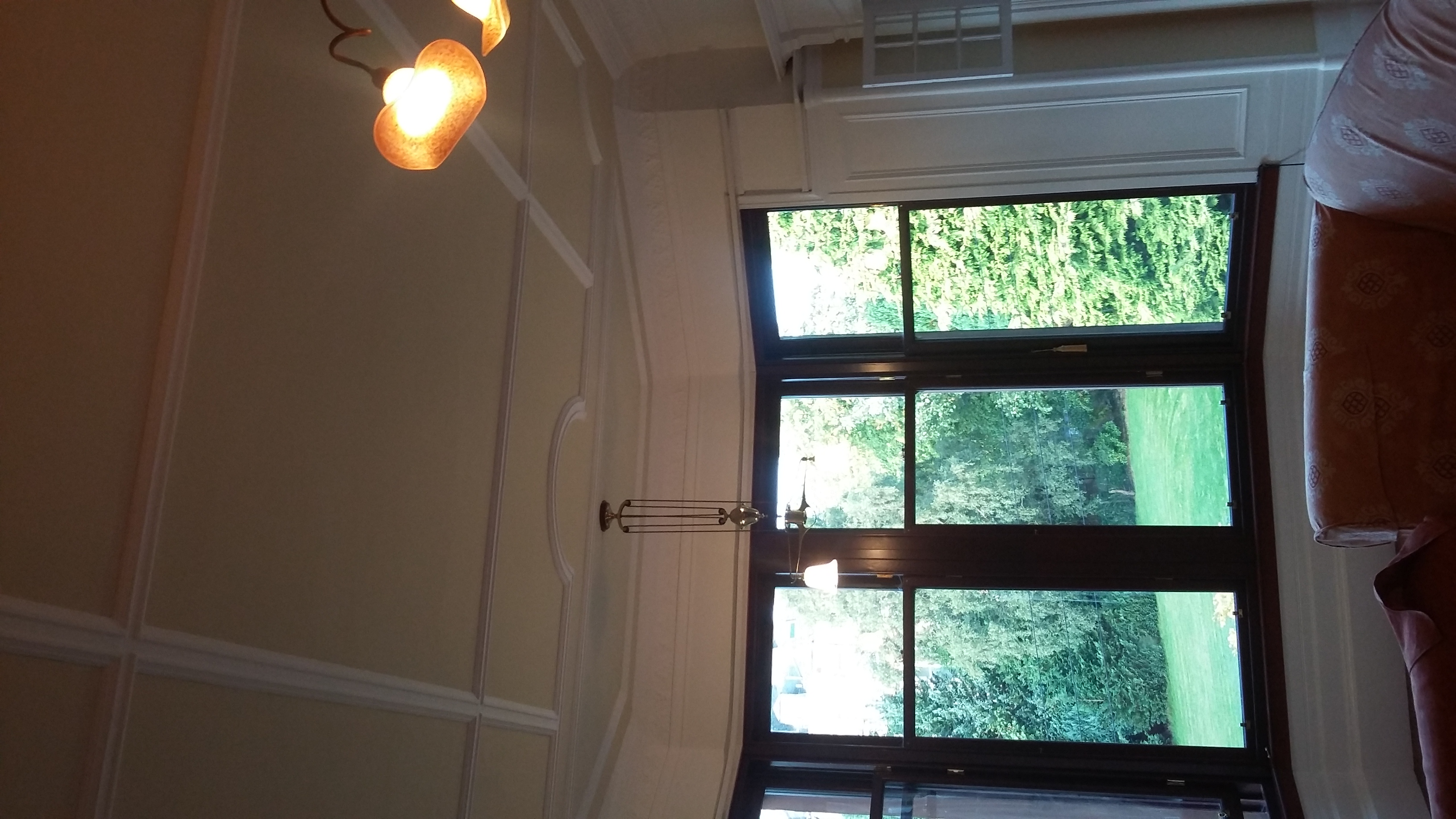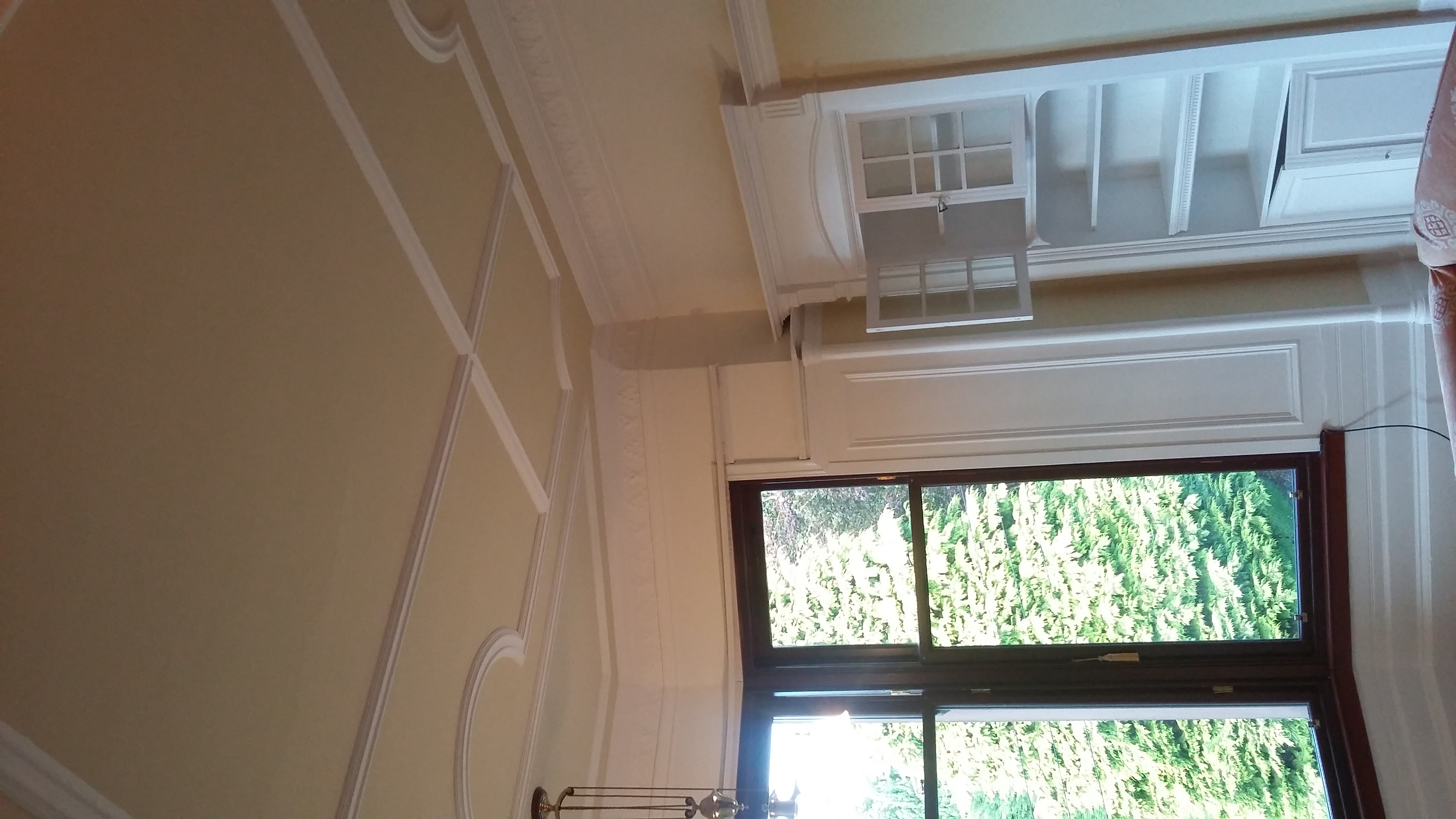 Three rooms refurbished in Hyndland (Glasgow West End)
Old fireplace removed, room re-plastered, prepared and finish painted. Old stained wood sanded down, primed, treated and finished with gloss paint.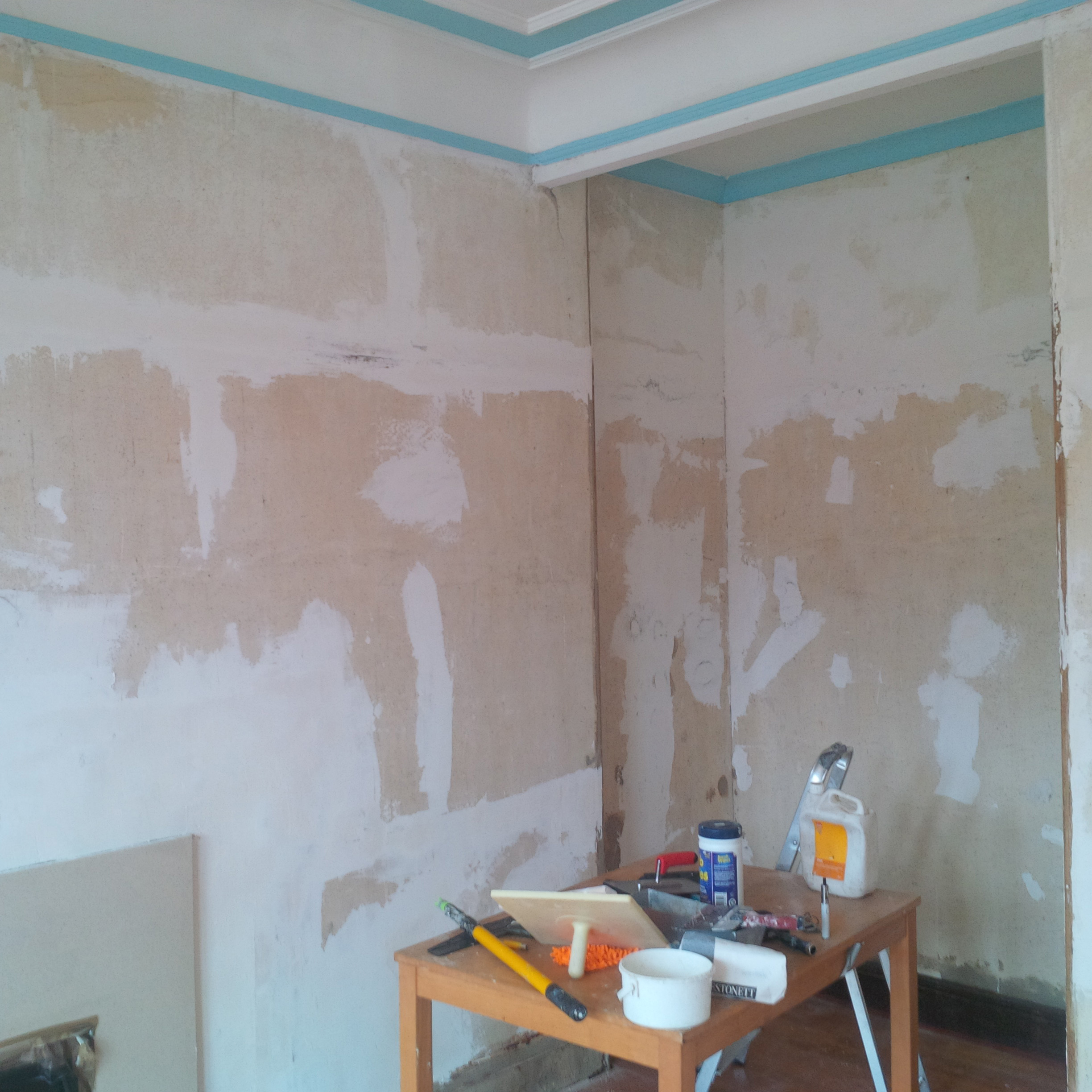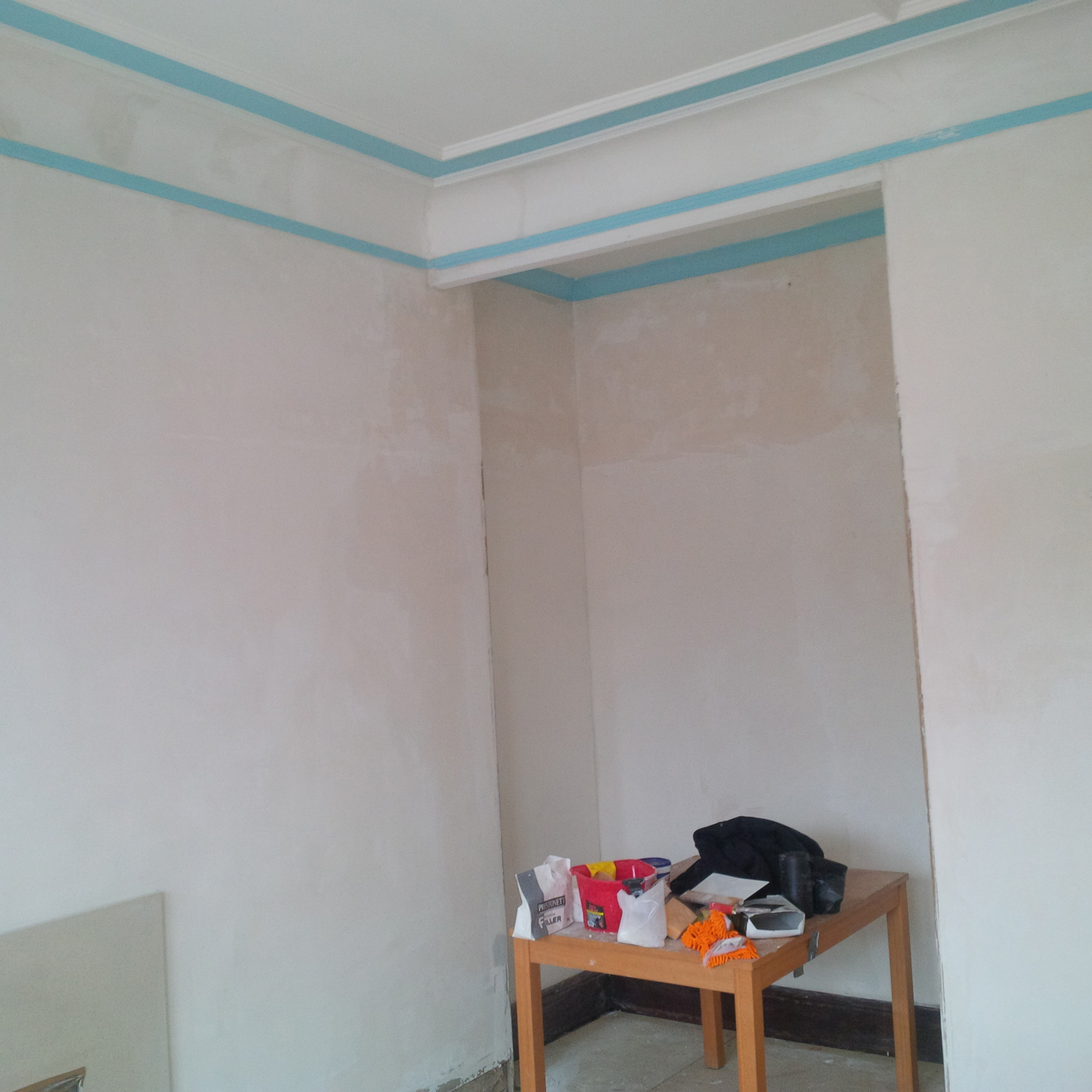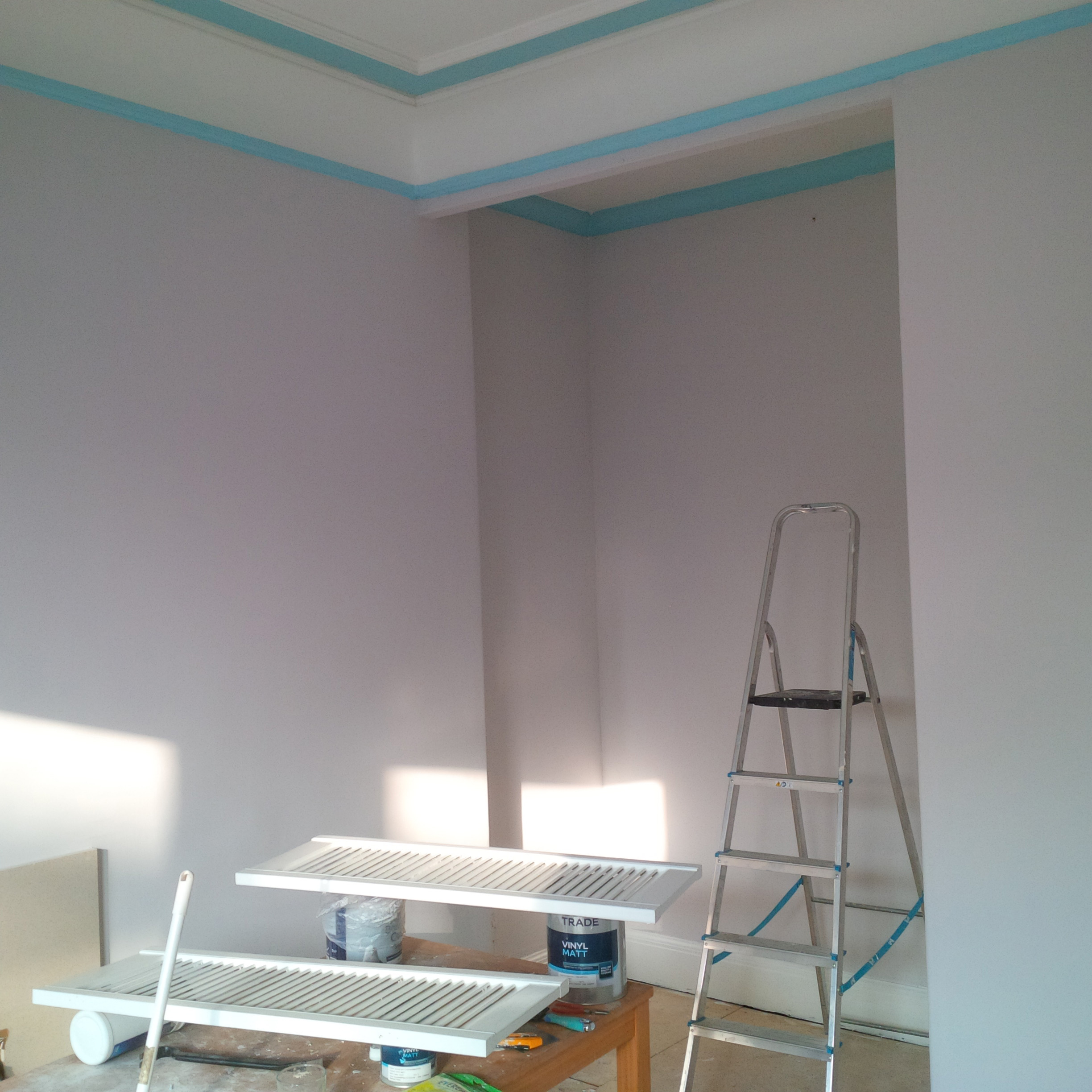 Water damaged ceiling repair in Kelvinside
The ceiling was badly damaged from upstairs flooding. The affected area was prepared, cracked and flaky paint removed, plaster skimmed and stain block paint applied prior to three coats of emulsion for the finish.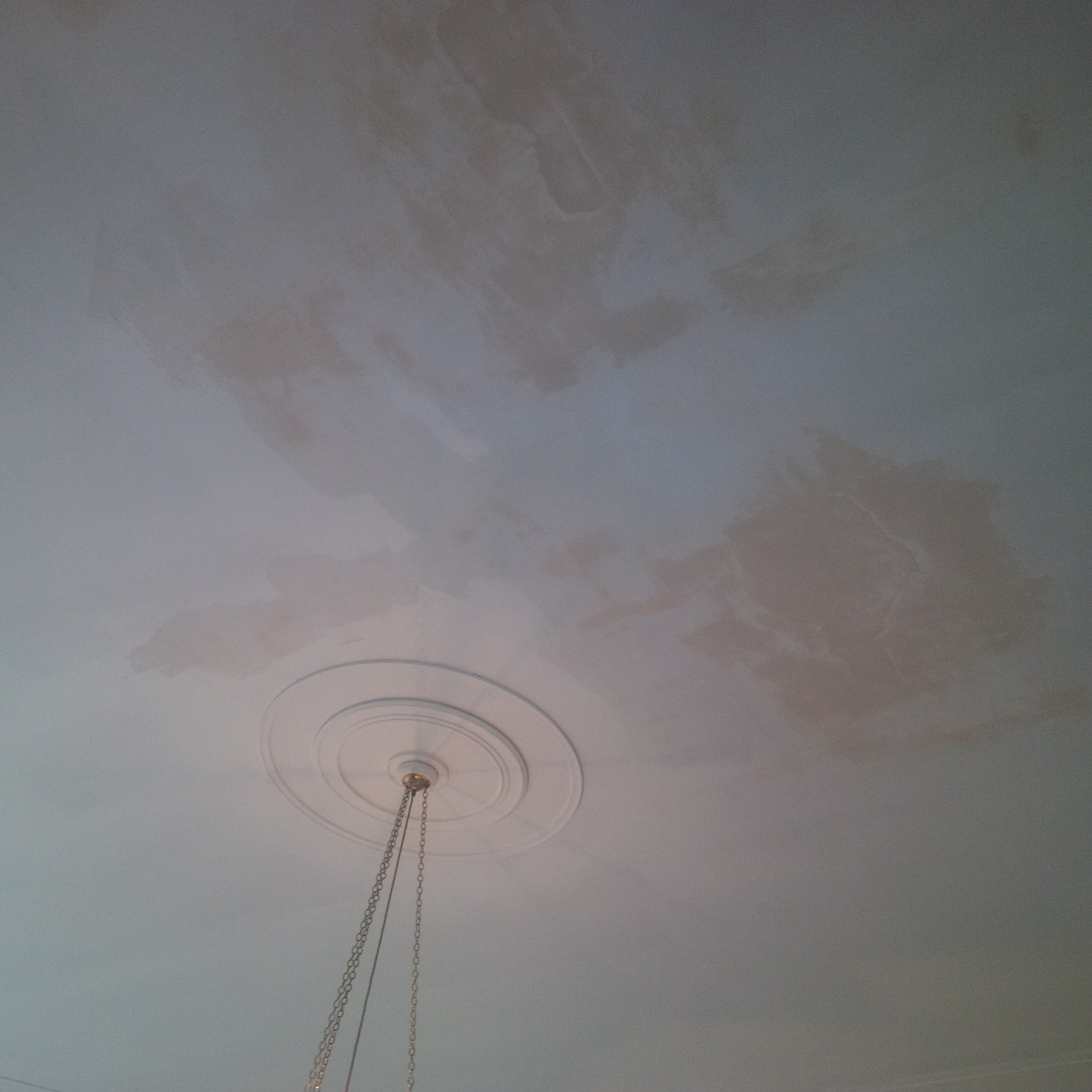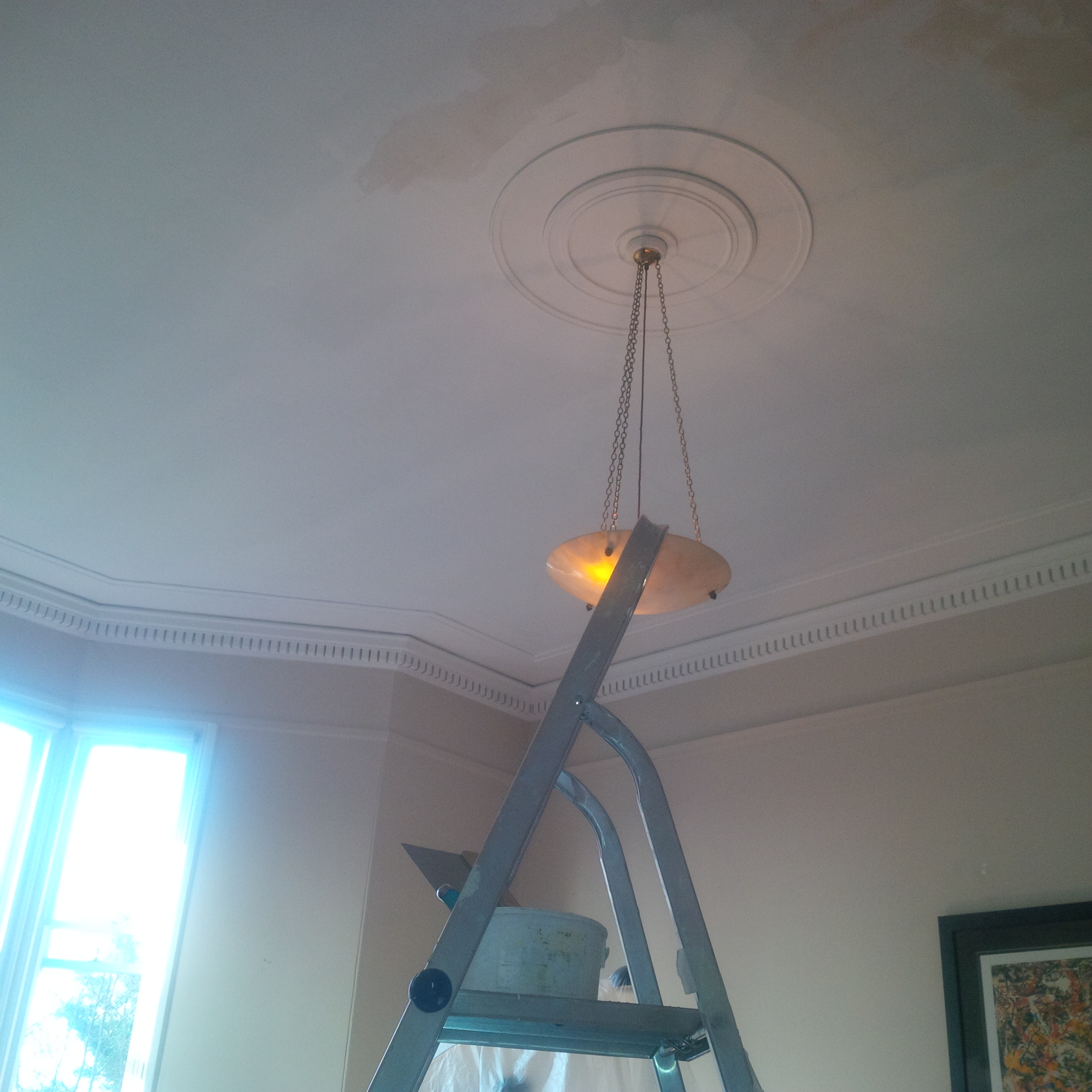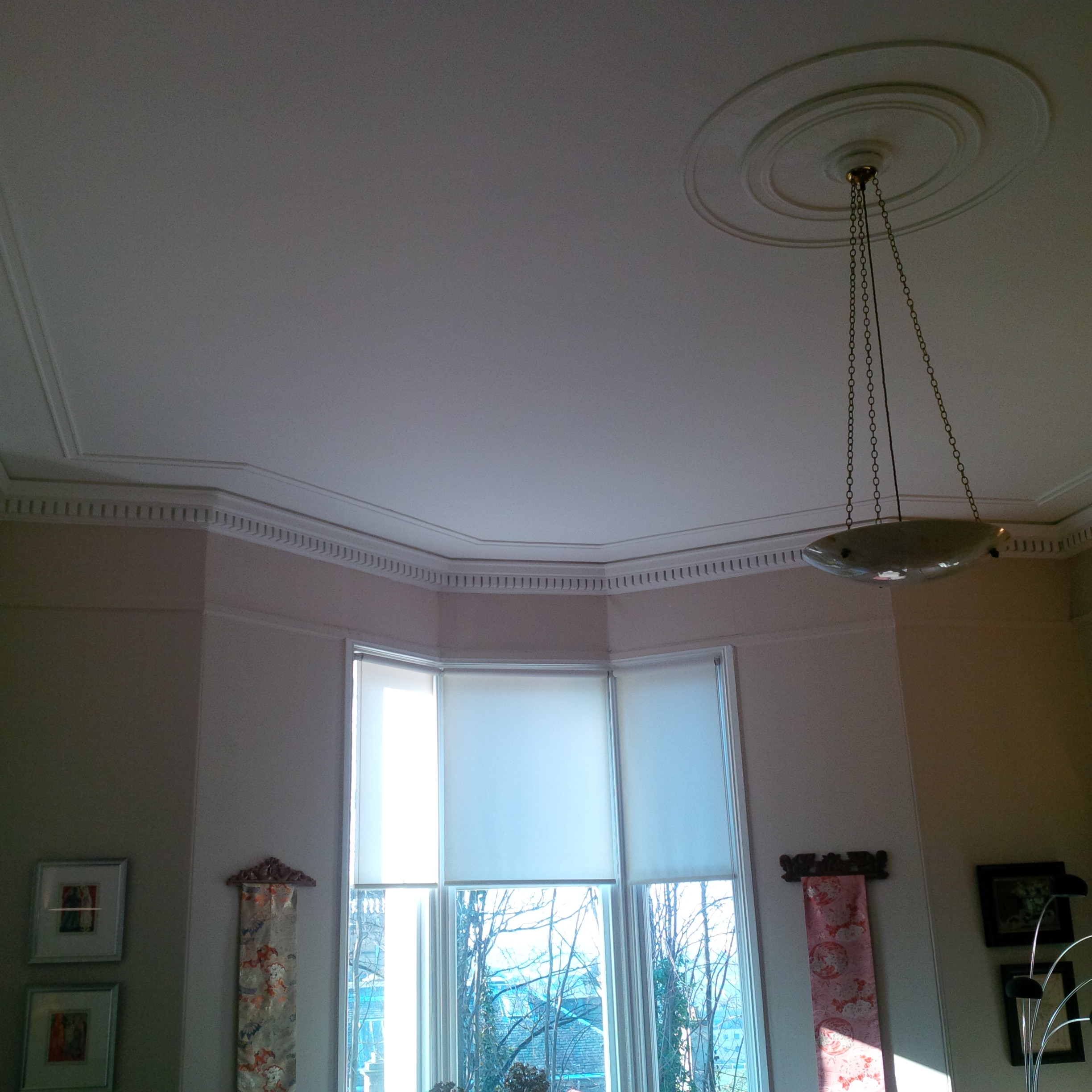 New ceiling ames taped and room redecorated in Glasgow's west end
Surfaces repaired, prepared and repainted for warm fresh ambient look. Emulsion of the walls and cornice, satin for the woodwork. Classical west end look for a large town house living room.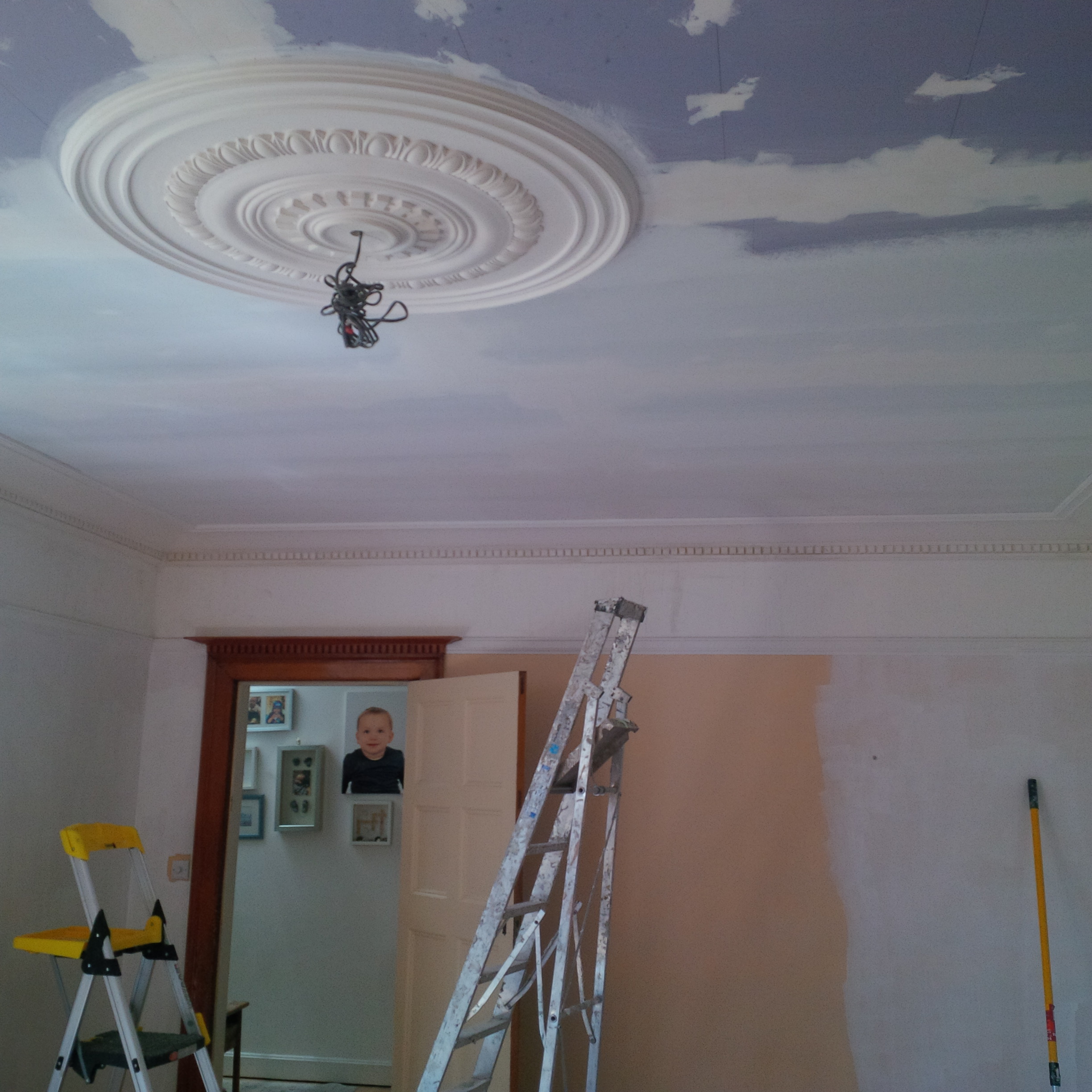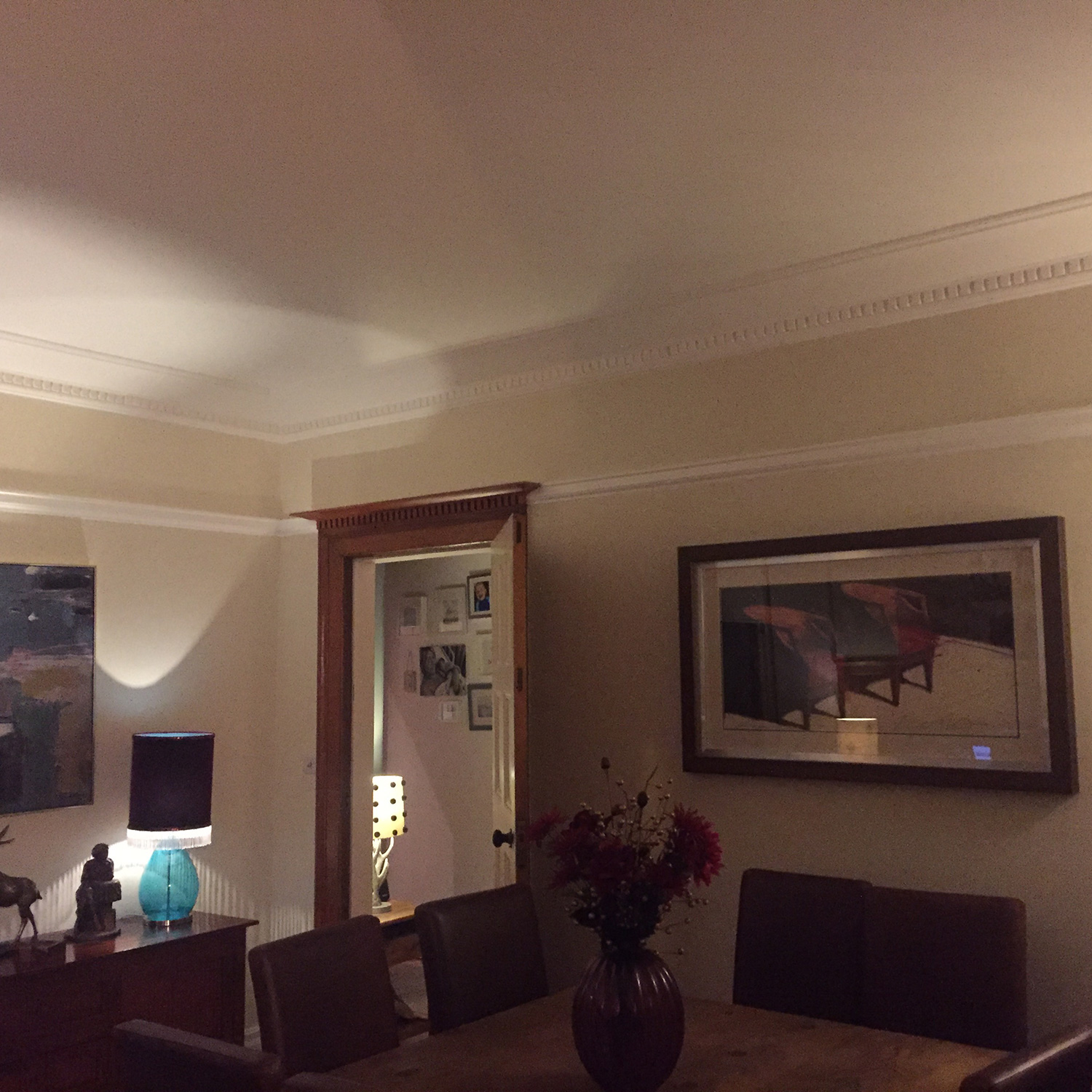 Full re-decoration of penthouse in Erith Wharf, London
Thames penthouse Erith Wharf, London transformed for re-rental. Previous occupant ran down the property. Walls and ceilings heavily soot and nicotine coated over 15 years. Scrubbed with solution, washed down, stain block primer applied and finished with 2 coats of quality durable emulsion. Gloss finish applied on prepared wood work. A modern look and neutral colour scheme.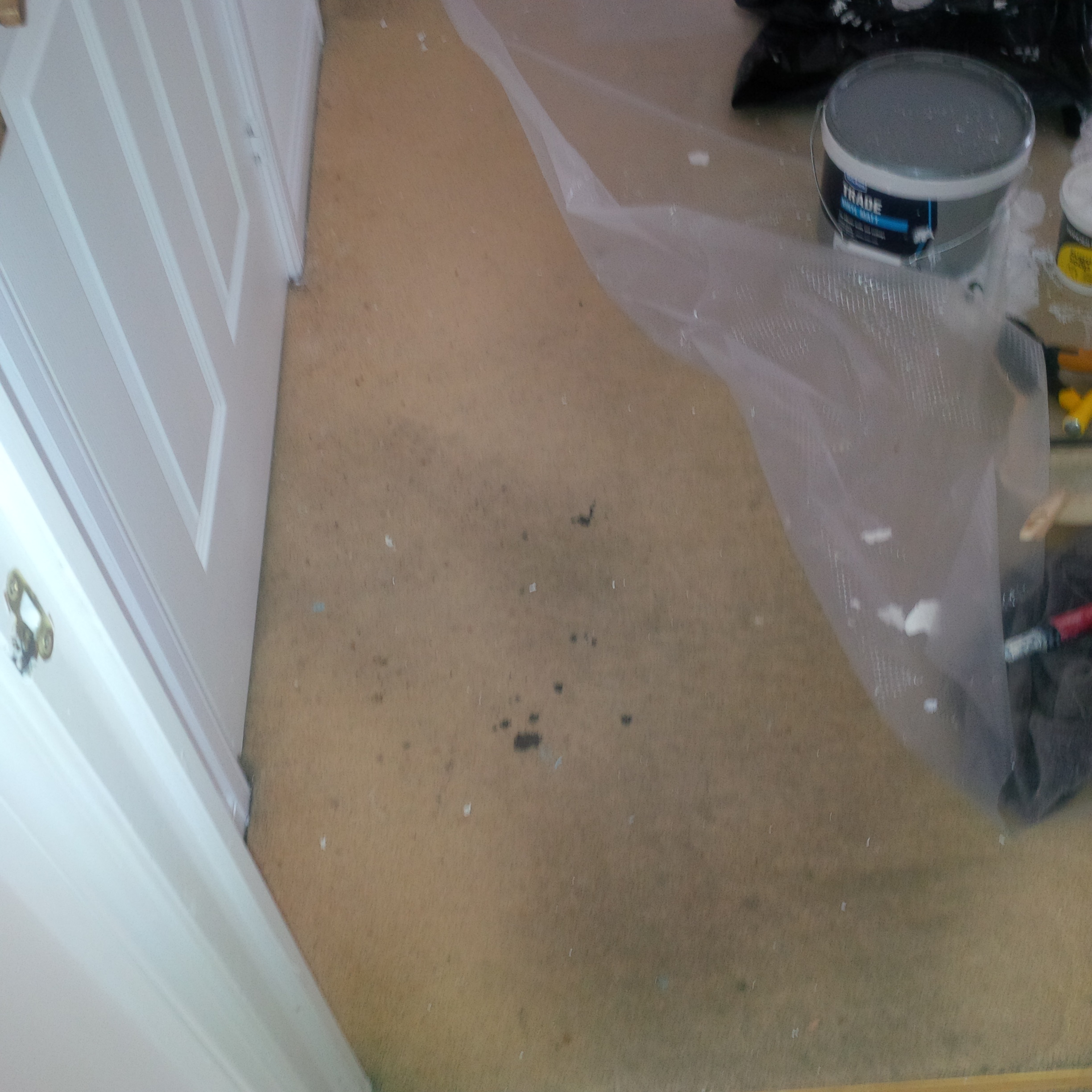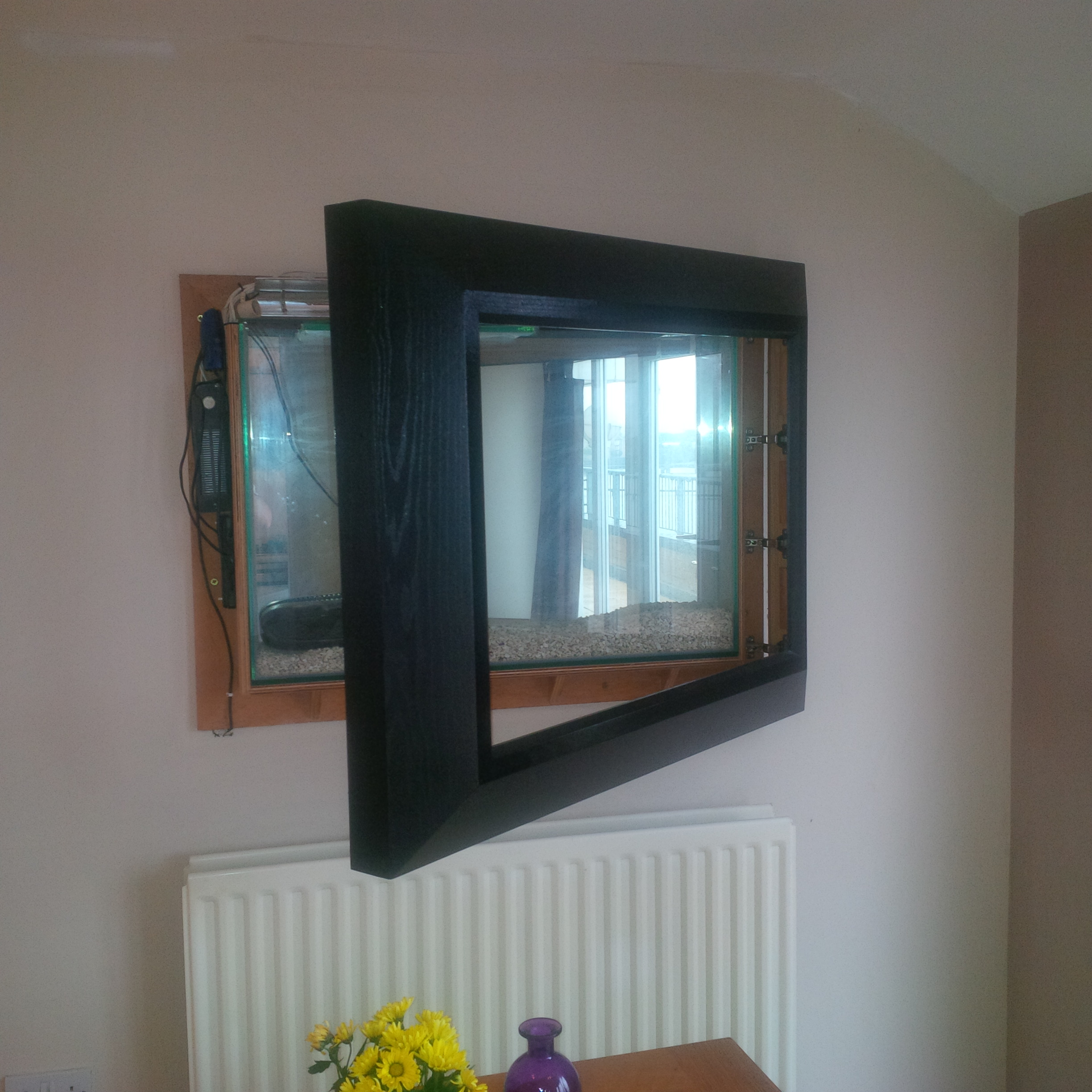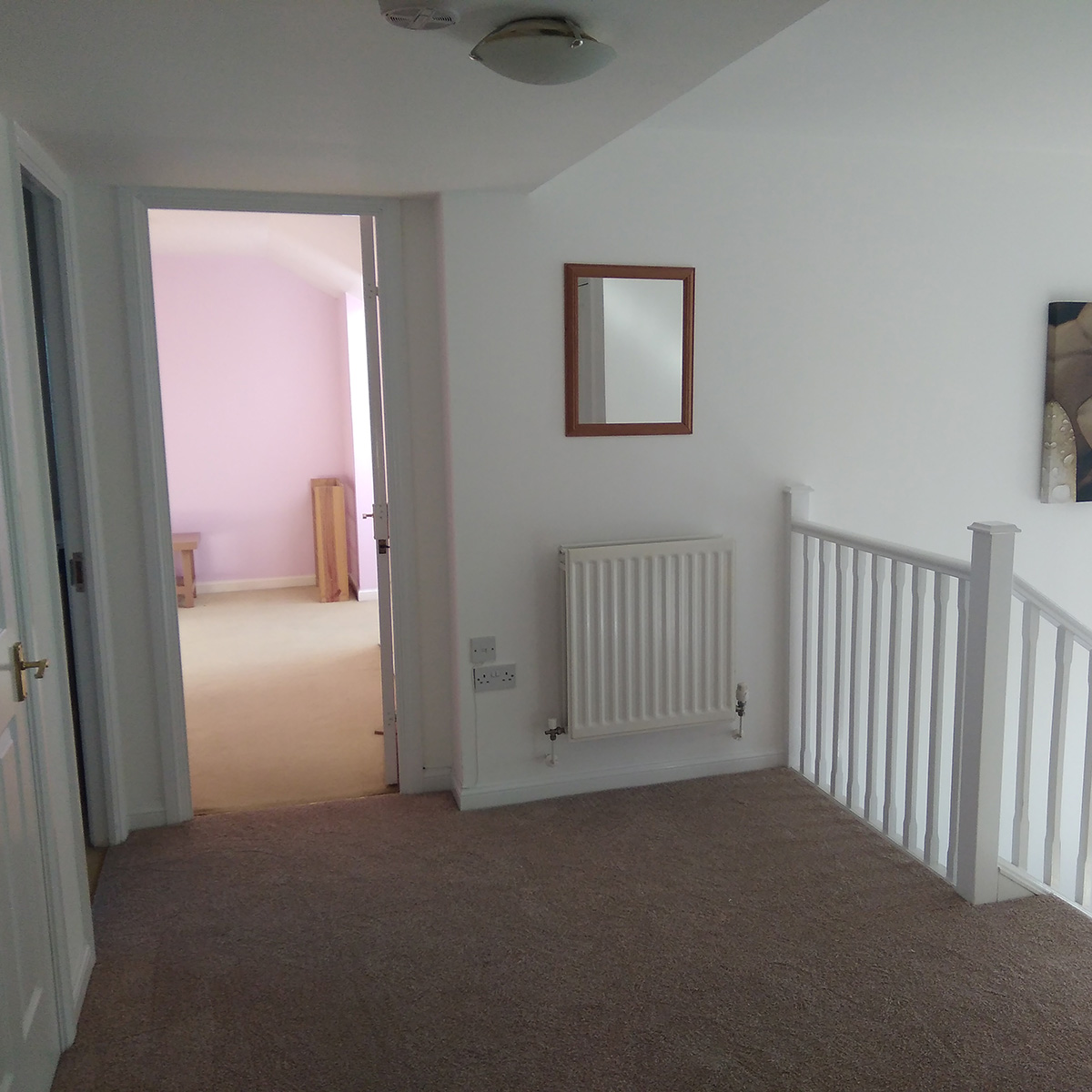 Tenement flat in West End, Glasgow
Client's bedroom walls and ceiling prepared and 2 coats of vinyl emulsion applied. Decorative border added throughout the room walls for a distinctive look.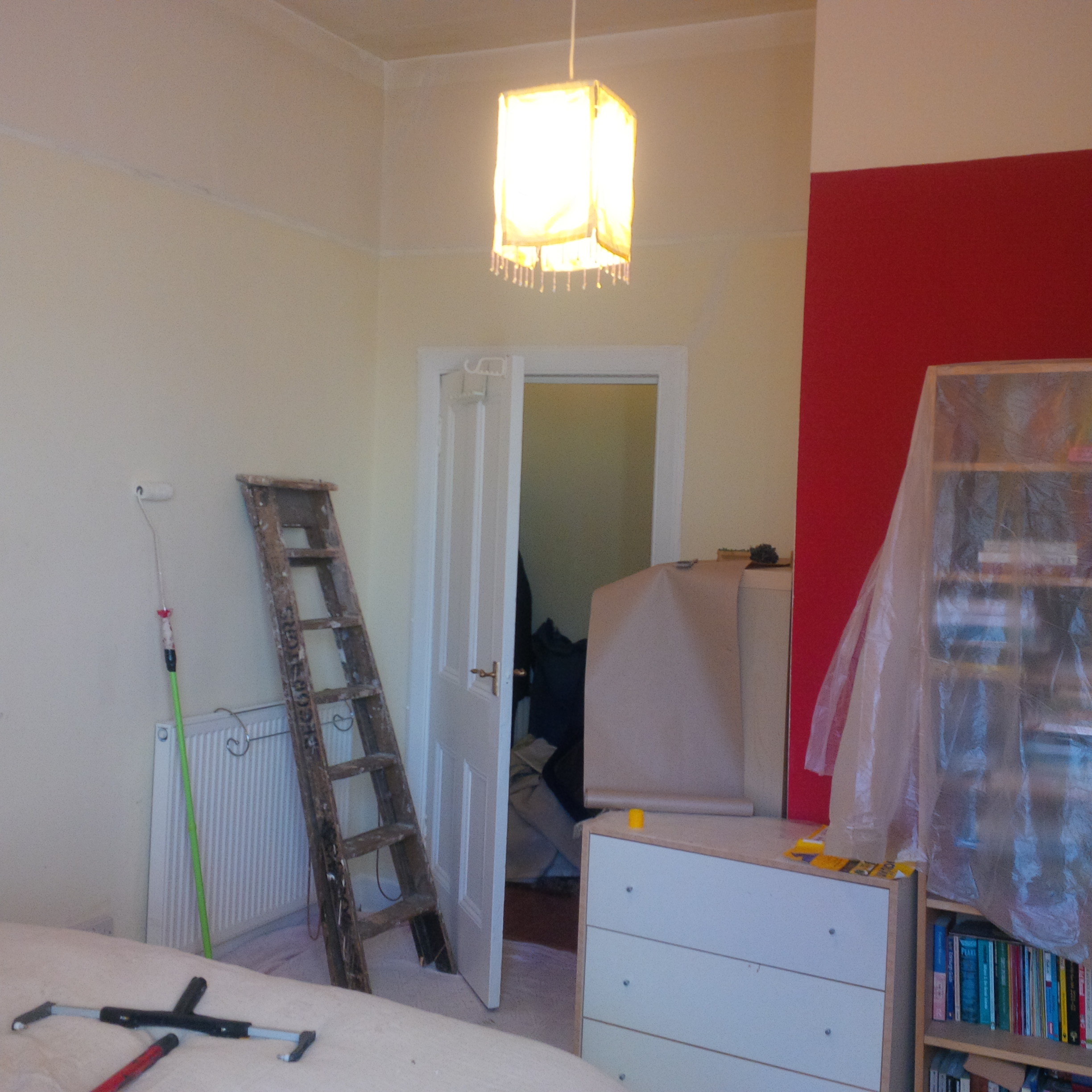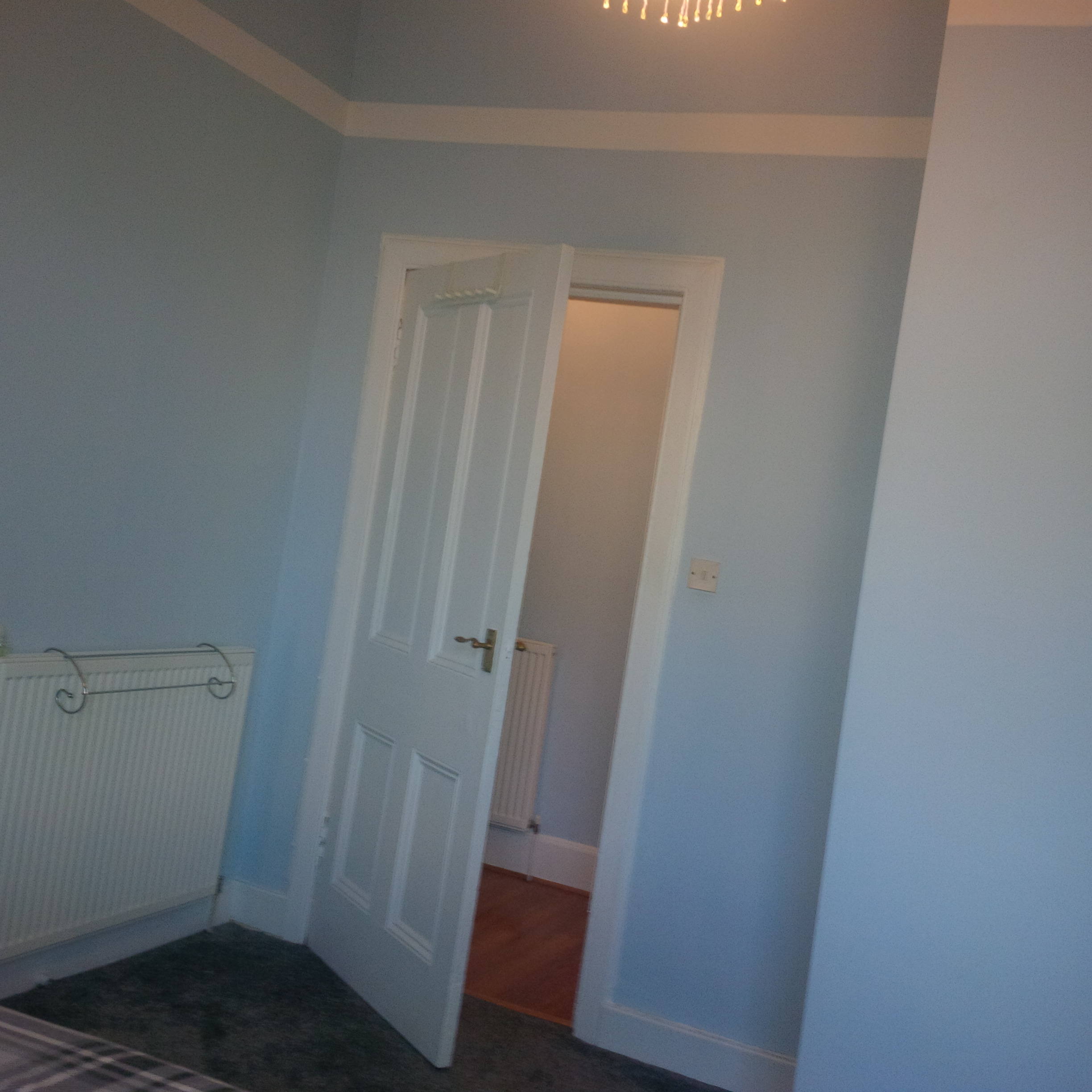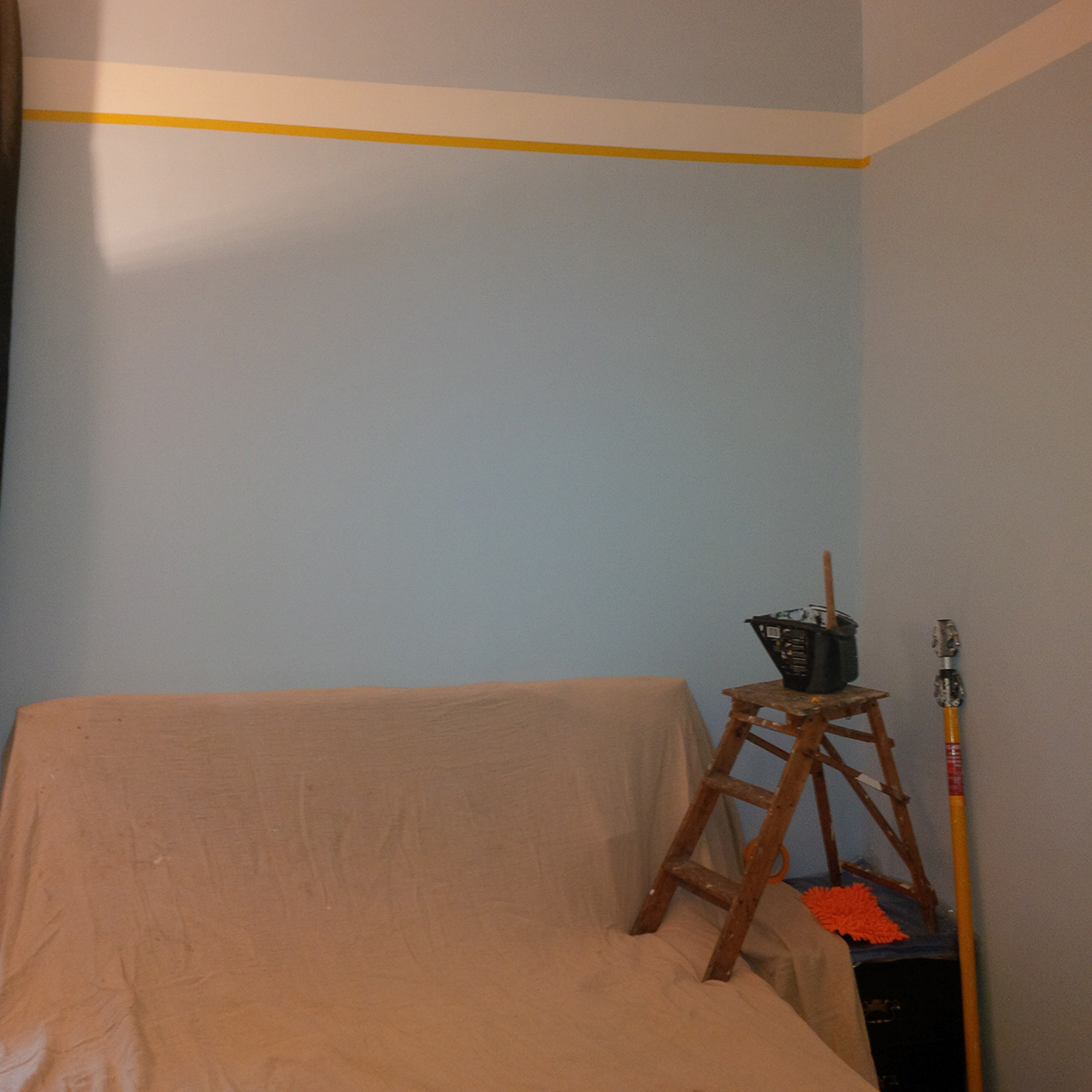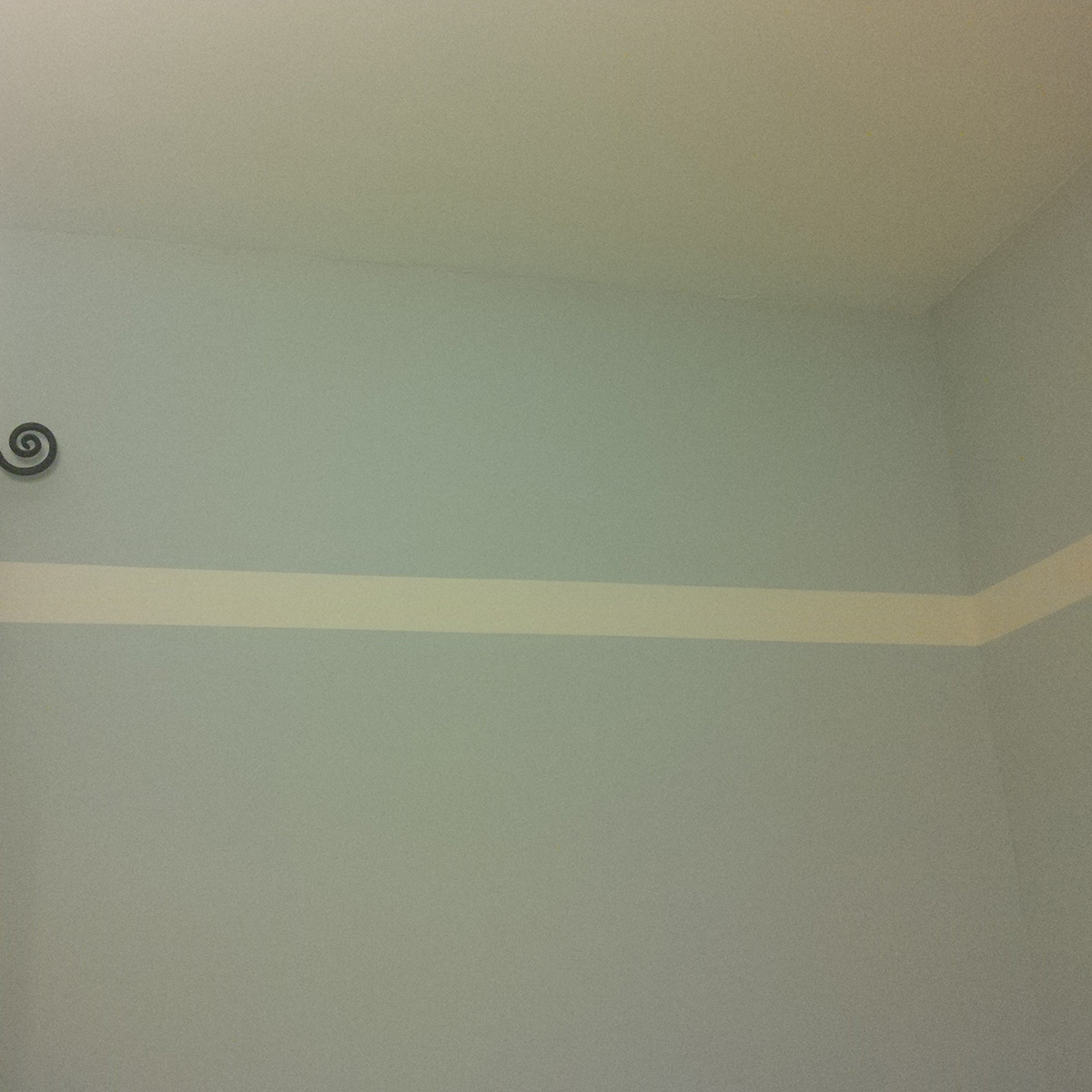 3 Bedroom semi-detached full re-decoration
Nicotine stained house that required lots of preparation work. The walls and ceilings were washed down with solution. Many gaps and cracks were filled on the walls.  Stain block paint applied and 2 coats of vinyl emulsion applied throughout.  Woodwork sanded, prepared and glossed.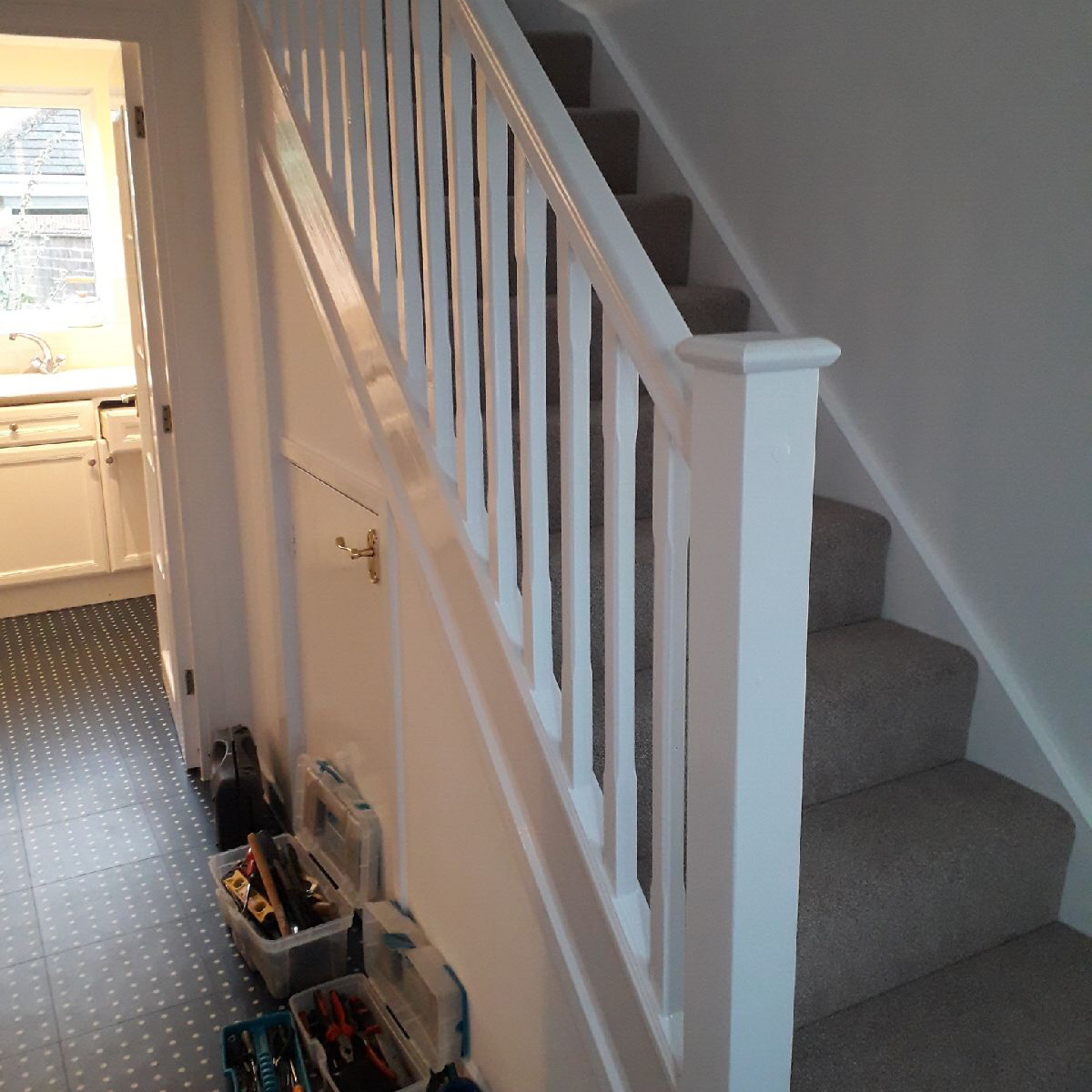 Floor preparation and varnishing in Shawlands, Glasgow
Large front room floor in Shawlands tenement flat. Floors sanded, holes filled and problem areas treated throughout the whole flat. Classic pine stained varnish applied to floors for the finish with clear polyurethane top coat for added durability.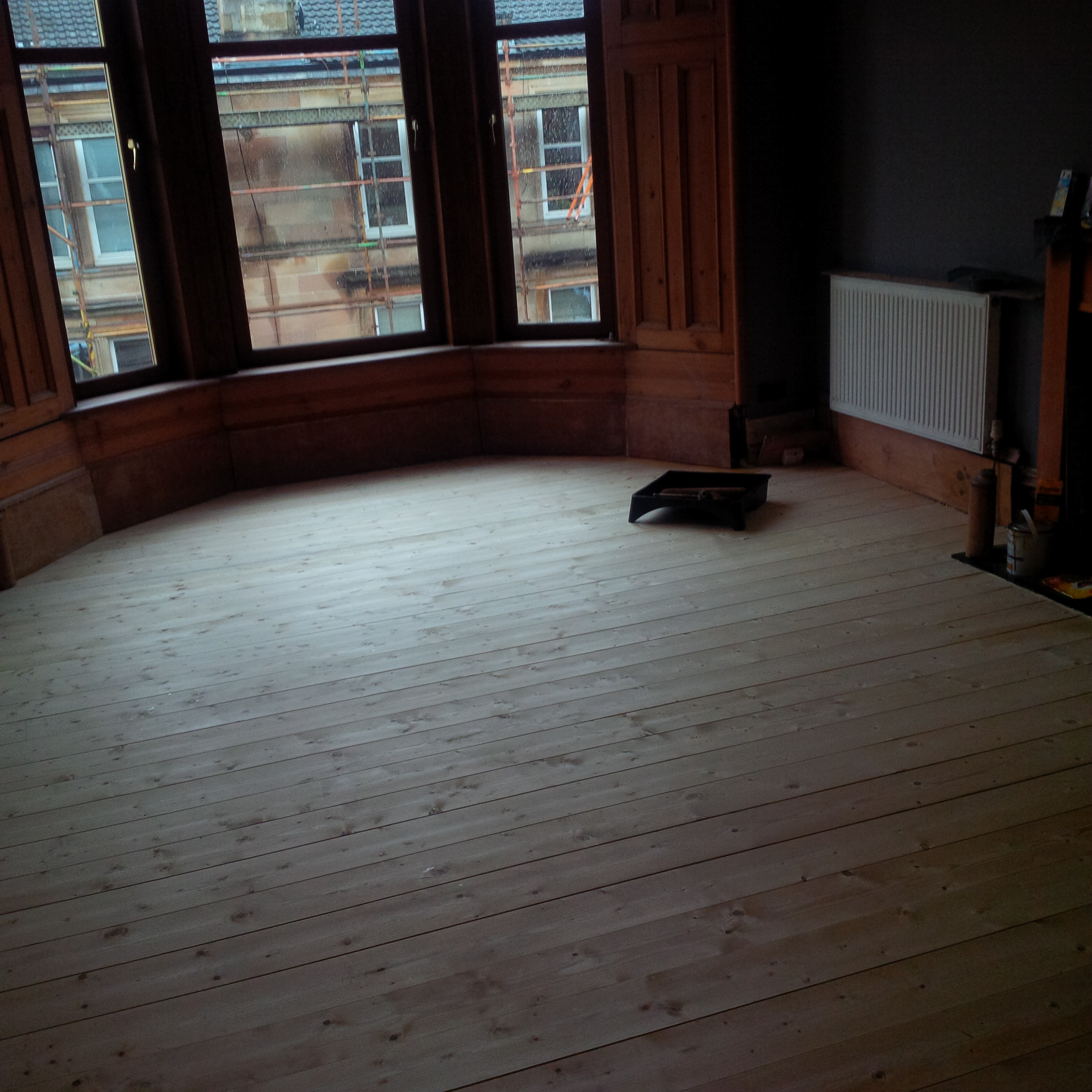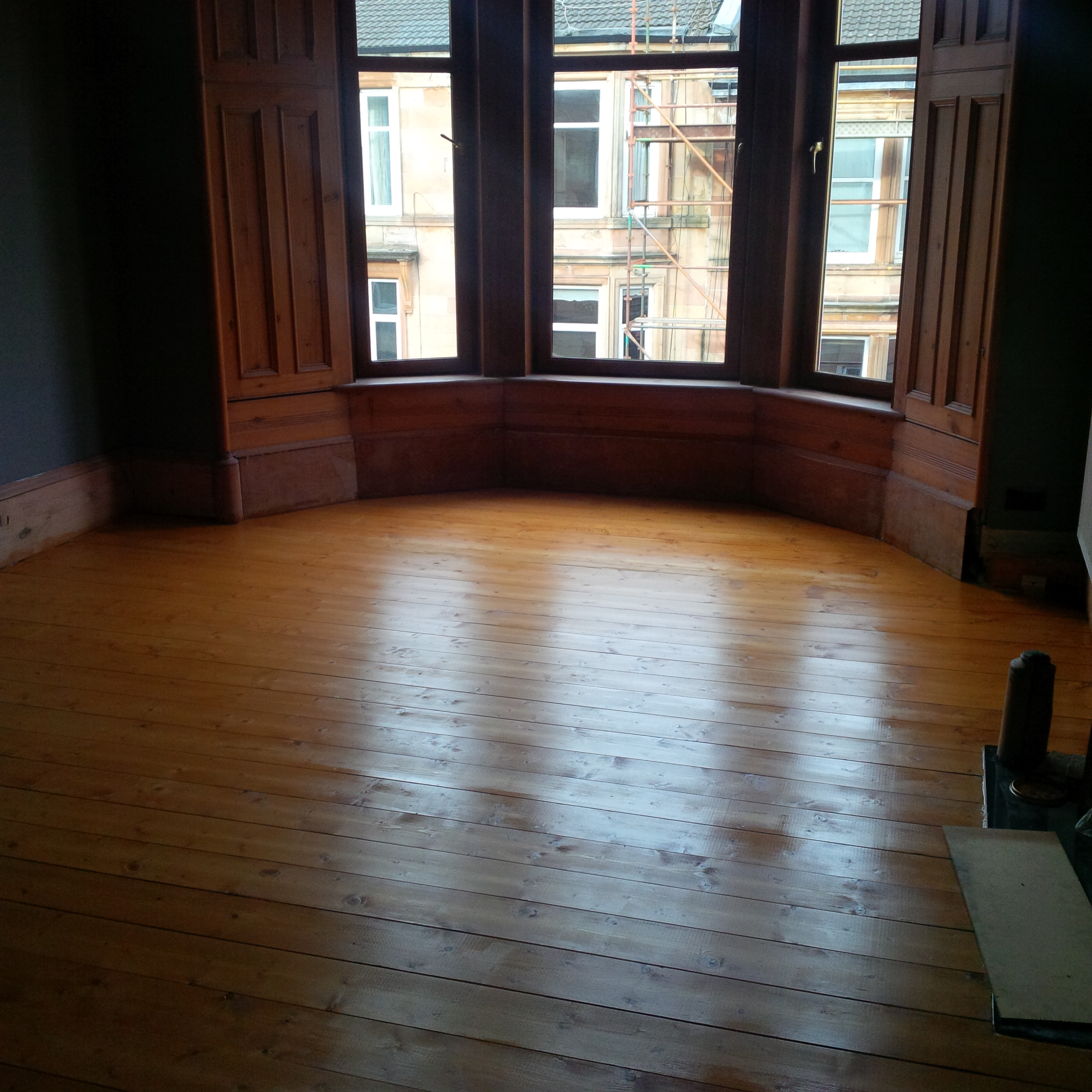 Kitchen stripped, repainted and plastered in The Blue Guesthouse, Cellardyke, Fife
Old wallpaper stripped from walls. Ceiling and walls plastered, primed and finished with vinyl matt emulsion. Eggshell used on woodwork, including 2 coats applied by hand after thorough preparation on new kitchen units for rustic feel and finish to match the traditional look of the guest house. For the colour scheme and feel the clue is in the name.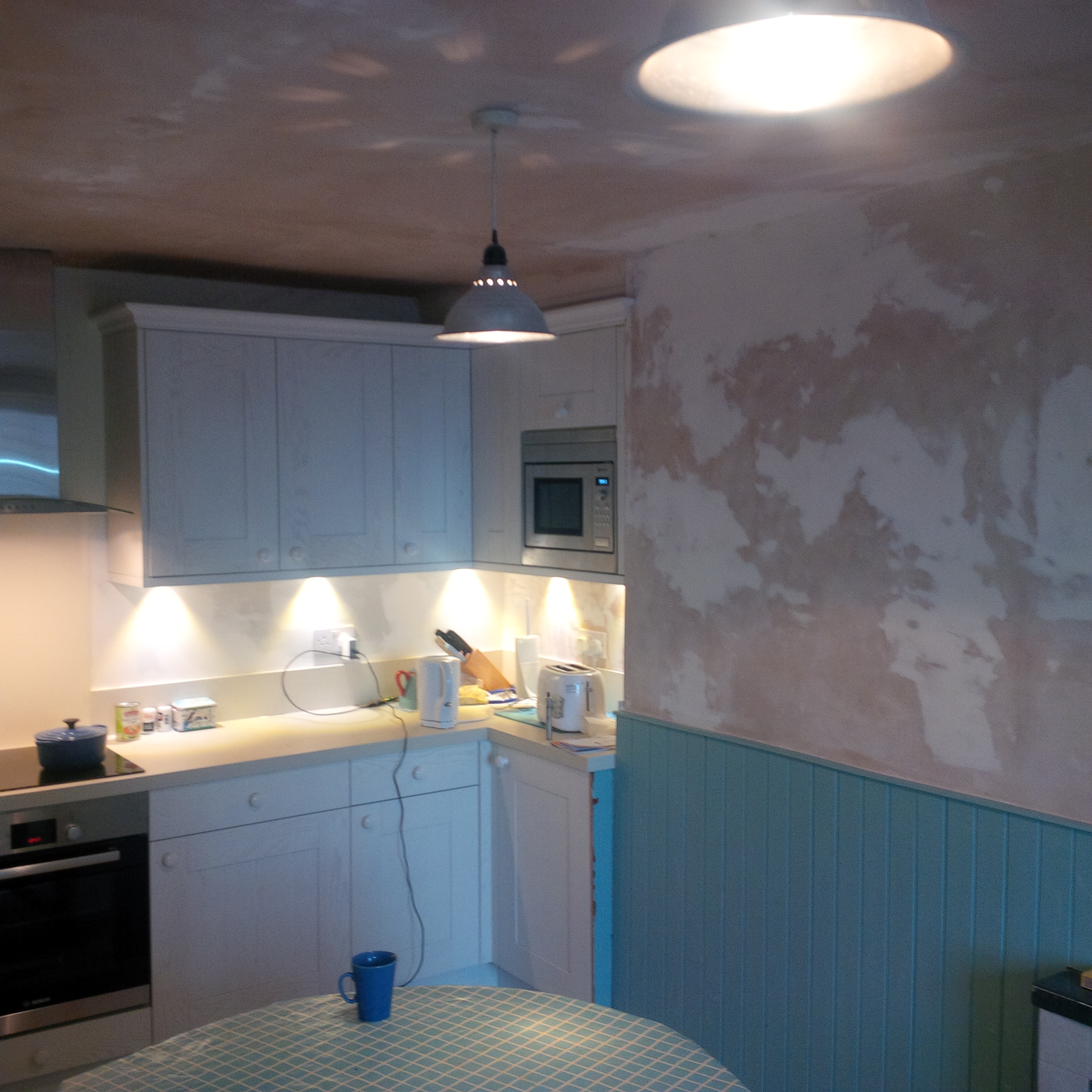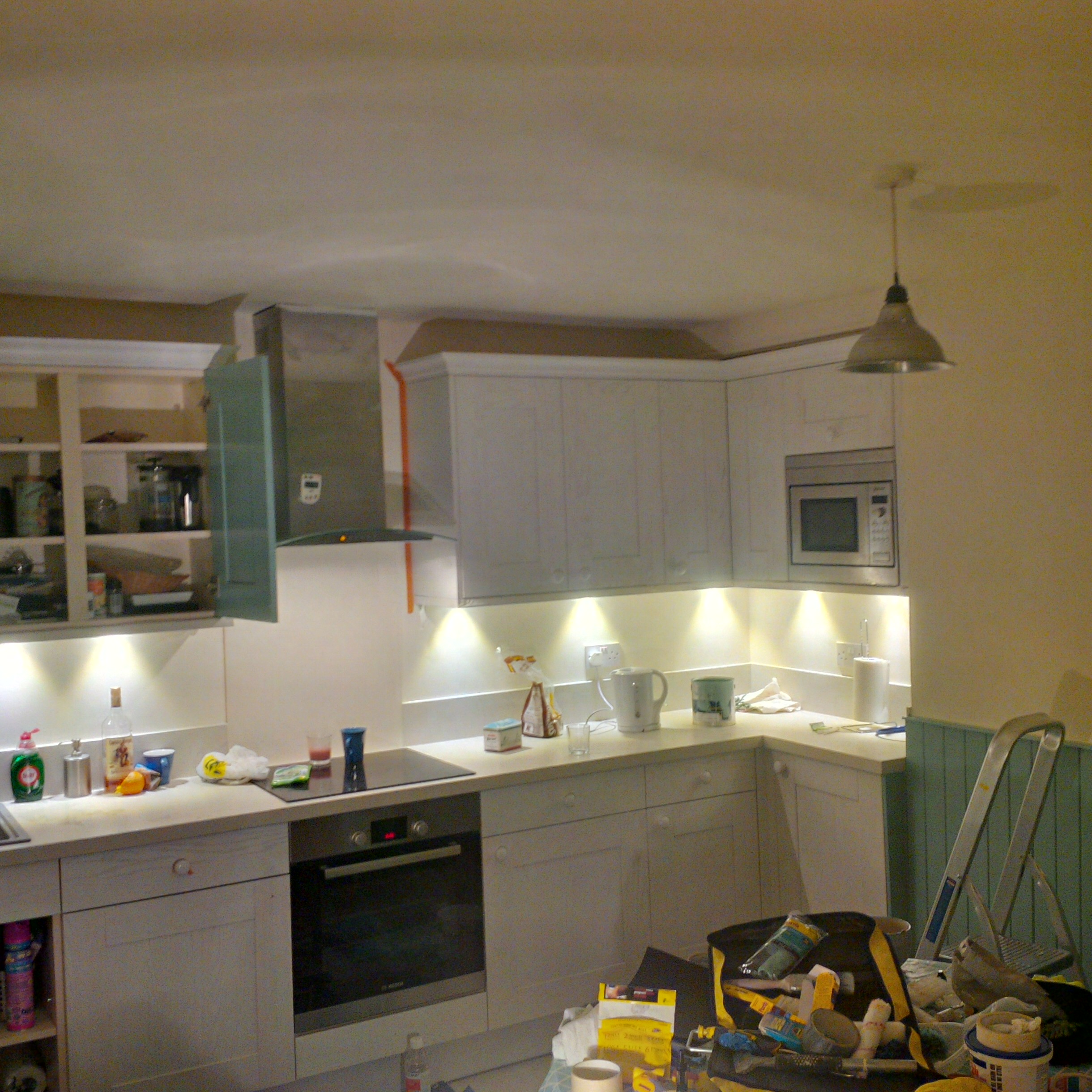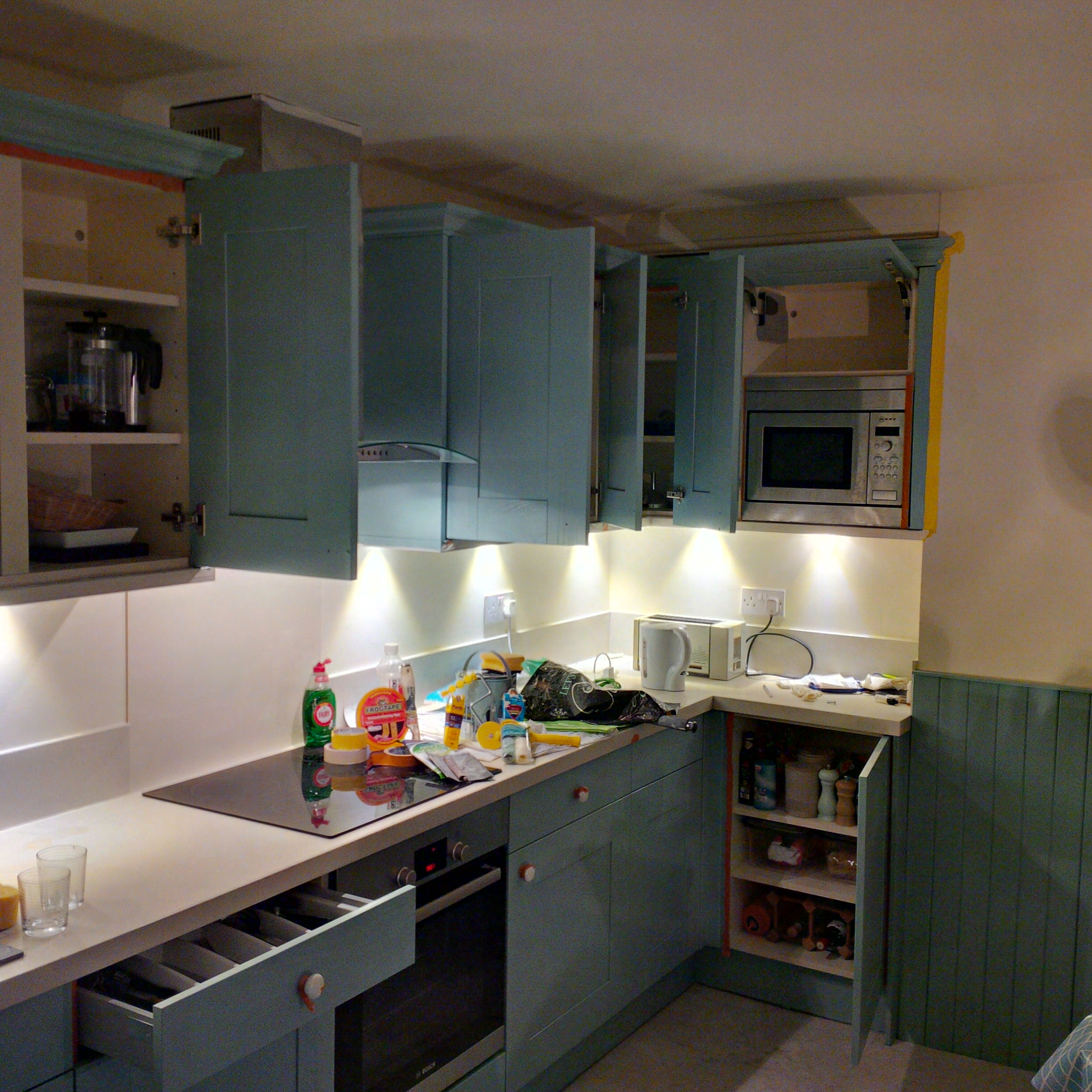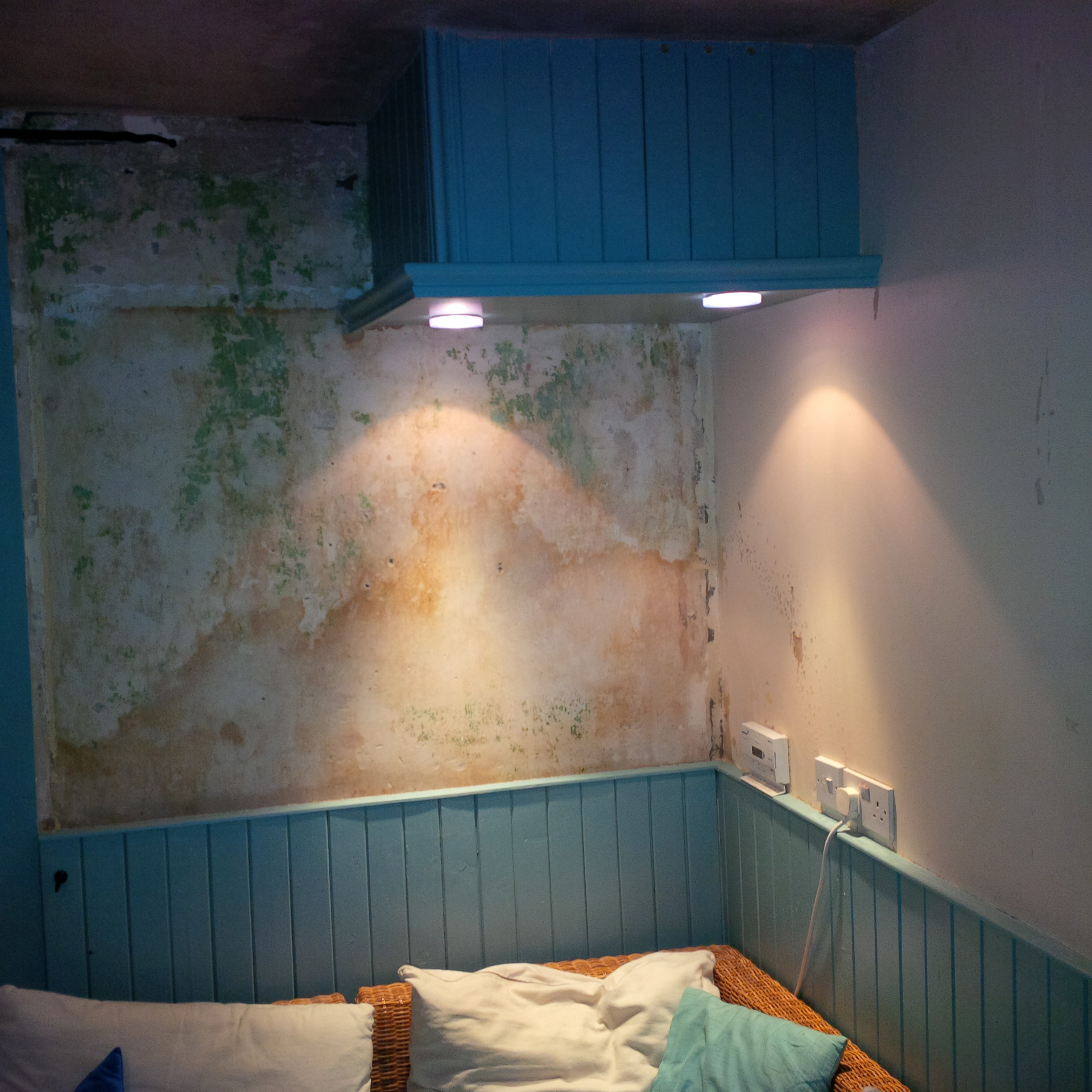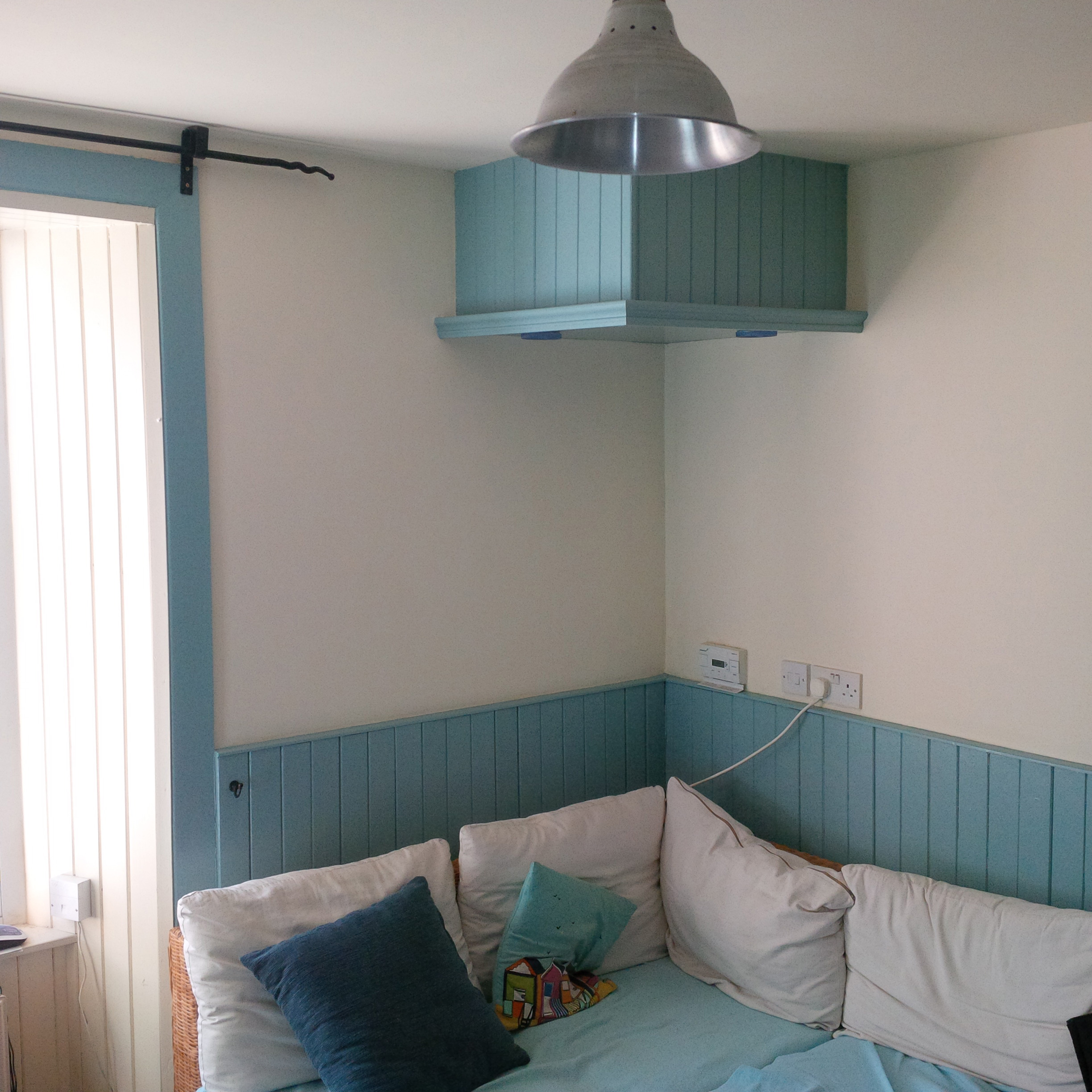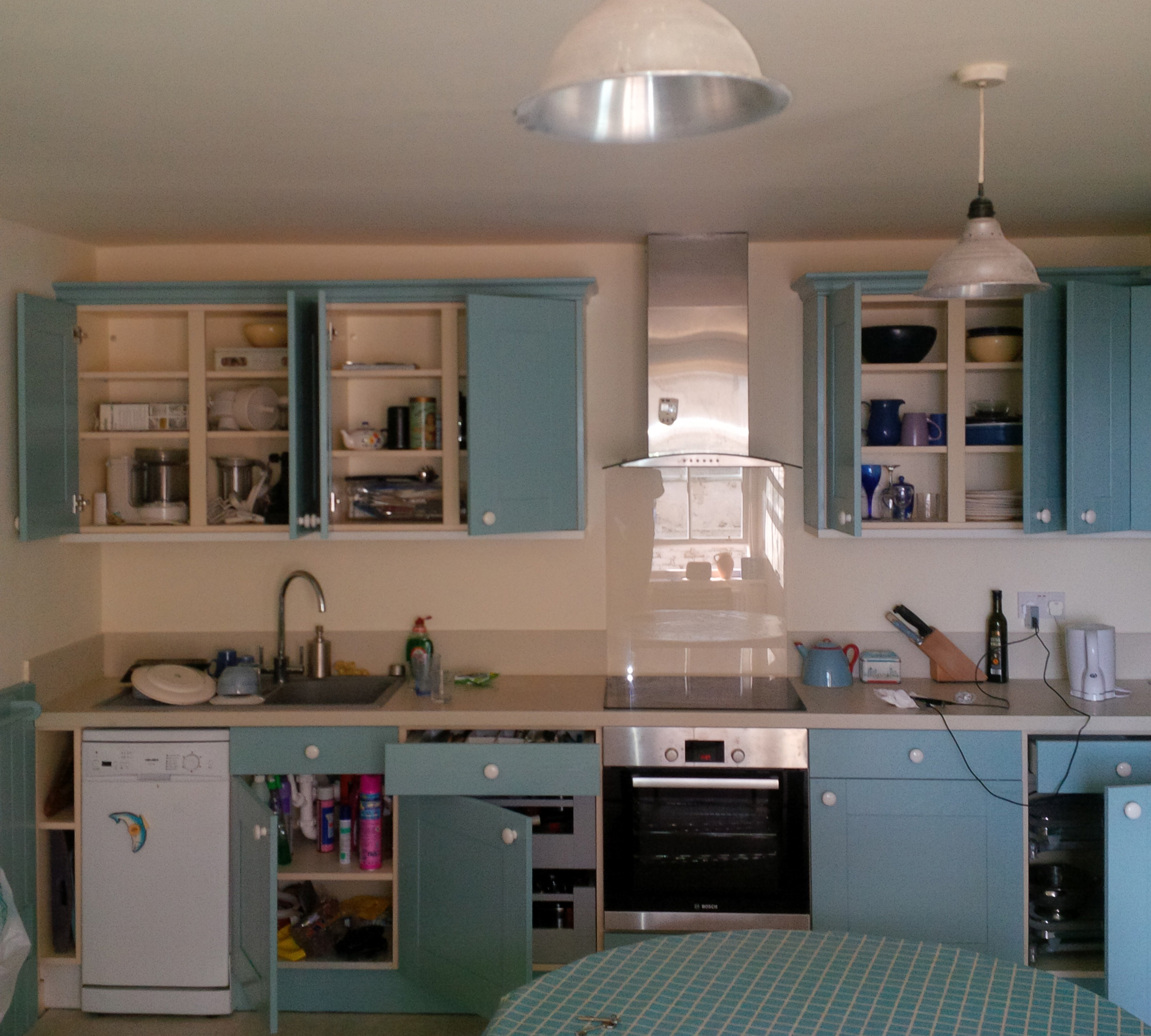 Small is beautiful!
Small jobs are good too! If you just require a simple touch-up or a basic re-paint then I'm happy to help. Here I am working on a small kitchen where an artex ceiling was levelled down and plastered after an old smoke alarm hole and ceiling extractor socket gaps were primary filled. After drying, all surfaces sealed and 2 coats of anti-condensation wipeable finish paint applied.